Are you up-to-date on the latest information regarding the legal requirements, technical aspects and economic impact involved in the regulation of signs? This educational workshop, Planning for Sign Code SuccessTM, is a great way to help planners and local officials learn more about an often complex and controversial issue—the drafting and enforcement of sign codes.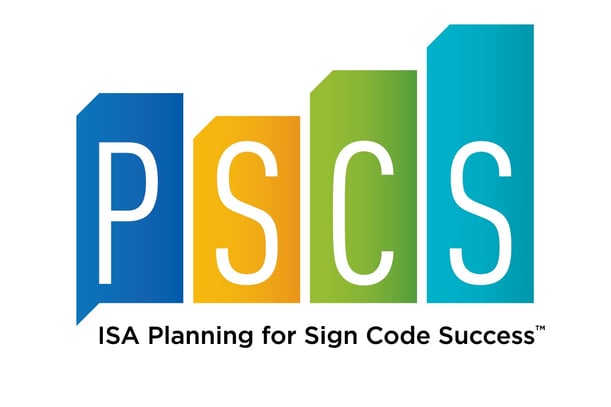 Coming up with reasonable and enforceable sign codes can often be a complex and controversial process. With so many community stakeholders caring about sign codes, it is important to get the most accurate, up-to-date information and expertise as possible.
Planning for Sign Code SuccessTM
This day long workshop will present modules that educate experienced land use planners on the technology within signs, sign code issues, understanding electronic message centers and the importance of signs to business.
Workshops typically include the following educational modules:
Legal considerations including Reed v. Town of Gilbert
Economic value of signs
Introduction to sign construction and technology
Regulating electronic message centers (EMCs)
Process and policy considerations when drafting a sign code
Municipal perspectives on sign code revisions
AICP CM Credits
Attendees can earn CM credits (6 CM including 1.5 Law CM credits).
ISA does all the rest!
The Sign Research Foundation and the International Sign Association would partner with your regional APA chapter to present a day-long seminar for planners and local officials.
We provide the presenters, including experts from ISA's staff.
We host a local planner to present their experience in updating their sign codes.
We cover costs associated with the speakers, venue and food (breakfast and lunch).
We provide relevant research resources.
Interested?
Click here to read more or contact James.Carpentier@signs.org at the International Sign Association for more information.