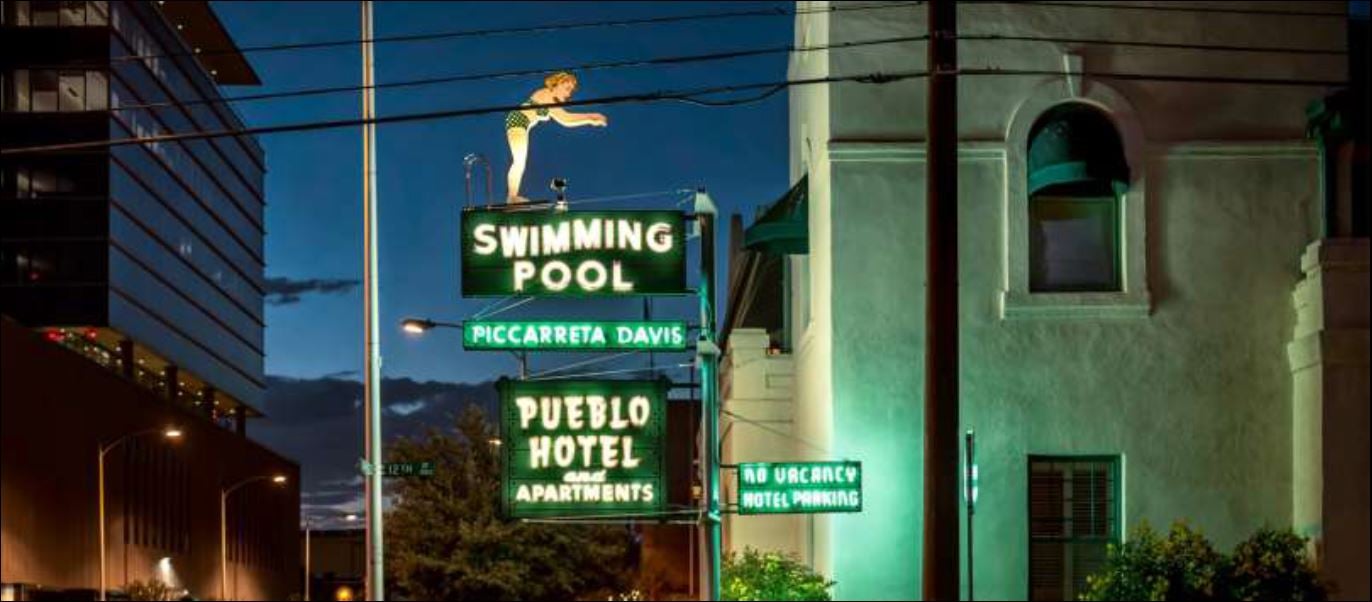 Historic signs represent small businesses, neighborhood gathering places where generations have met to watch movies, drink martinis, buy groceries, and even park cars.
The surviving historic signs that shine in the California landscape cut across almost all cultures and lifestyles. These signs are a bridge between the past and present. They often are community landmarks.
What are the best practices to preserve and restore these neighborhood icons?
During a presentation on Friday, April 5th, the authors and photographers of San Francisco Neon: Survivors and Lost Icons took a look at two iconic signs in the Bay Area and the struggle to preserve and restore them.
This session also investigated regulatory and policy approaches in San Francisco and southern California jurisdictions, and attendees shared their favorite historic signs.
This webcast, titled "Regulating Historic Signs," was hosted by APA's County Planning Division. It was moderated by James Carpentier, AICP, the director of state and local government affairs for the International Sign Association. The panelists included:
Al Barna and Randall Ann Homan, San Francisco Neon/Historic Neon Network
Lannette M. Schwartz, MHC, Historic Sign Conservation, Consultant
Stephanie Cisneros, Preservation Planner, San Francisco Planning Department
For those who attended this presentation and would like to download copies of these resources, please enter your email to download each of the following:
| | |
| --- | --- |
| | Presentation Slide Deck from "Regulating Historic Signs" |
| | Saving Neon: A Best Practices Guide |
| | Burbank Sign Ordinance Regulations |
| | Tuscon's Historic Landmark Sign Ordinance – One Year Later |
If you missed this presentation, you can catch it at the American Planning Association (APA) National Planning Conference in San Francisco on Tuesday, April 16th.