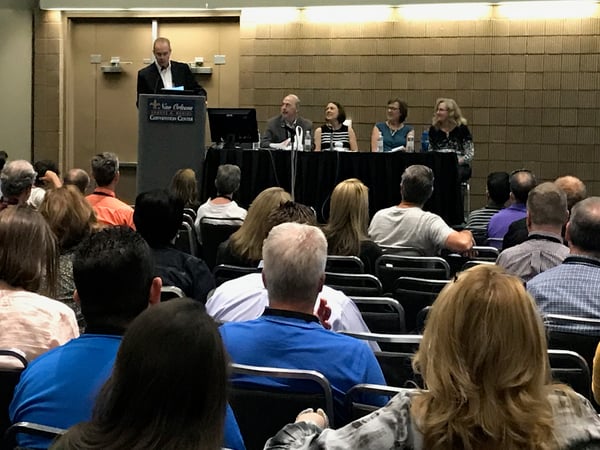 Nearly 200 planners attended ISA's panel presentation "Sign Regulations That Encourage Creative Design" at the APA National Planning Conference in New Orleans on April 23rd.
The session, moderated by James Carpentier, AICP, ISA's director of state and local government affairs, included planners from Gilbert AZ, Tucson AZ and Phoenix AZ, and helped attendees learn innovative ways to regulate signs that contain the elements of outstanding design.

Now... you can check out the panel presentation for yourself! See how your community can benefit from these unique methods to promote community standards and aesthetics through signage.
Here are the slides from: