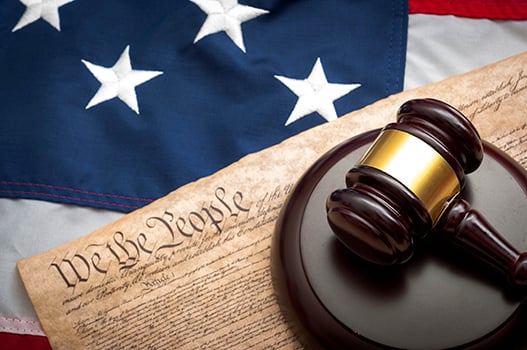 The landmark Reed v. Town of Gilbert (2015) decision from the U.S. Supreme Court was over four years ago, but its ramifications are still being felt in communities today.
Reed confirmed that if a sign ordinance regulates the content of a speaker, it will be subject to "strict scrutiny" analysis and likely be found unconstitutional.
The Reed decision meant that most U.S. jurisdictions had sign ordinances that were content-based and therefore unconstitutional, and many communities have since revised their sign regulations to make them as content-neutral as possible. ISA has helped hundreds of communities by providing sessions and webinars about the Reed decision and how to comply at the National APA Conference, at chapter APA events, through ISA's Planning for Sign Code SuccessTM workshop, and in partnership with the APA Consortium online learning.
The Sign Research Foundation developed an analysis, The State of Sign Codes after Reed v. Town of Gilbert, to break down the effects of Reed v. Town of Gilbert.
This analysis from Professor Alan Weinstein, Cleveland State University, breaks down the effects of the Reed v. Town of Gilbert U.S. Supreme Court ruling on the sign, graphics and visual communications industry.
Unfortunately, there are still many, many cities and towns that have yet to tighten up their sign ordinances in the wake of Reed. They risk legal exposure by not acting. And as if simply catching up with the 2015 decision isn't enough, there are several lower court cases interpreting Reed on other issues related to regulating sign ordinances that local officials must consider and which possibly could change the way they regulate signs.
The decision is Thomas v. Bright and it was decided by the 6th U.S. circuit court of appeals. This case is important because it is the first decision to find the on/off premise distinction that nearly every state and local jurisdiction employs to be content-based and subject to a "strict scrutiny" level of review.
Tennessee will be appealing this case to the full bench of the 6th circuit (which covers Tennessee, Ohio, Kentucky and Michigan), and depending how that goes the U.S. Supreme Court will eventually likely be petitioned to take up the case. If our nation's high court finds the on/off distinction to be illegal, it will change the ways that signs are regulated across the country.
Contact ISAs James Carpentier, AICP, at (480-773-3756) or james.carpentier@signs.org for more information about complying with Reed and anticipating legal developments in sign regulation.